Our Corporate Social Investment (CSI) policy is rooted in the belief that we truly do add value to people's lives. The company invests various resources (money, equipment, employee volunteering time) in a variety of community initiatives in conjunction with Noordgesig Youth Forum (NYF) with the aim of stimulating, supporting social and economic upliftment.
MANDELA DAY - REFURBISHING OF NOORDGESIG PRIMARY SCHOOL TOILETS JULY 2015
We Clean It All was fortunate to come across Noordgesig Primary School and offer our services to refurbish their bathrooms using the same skills, techniques and dedicated staff that you, as our customers, entrust to look after your property daily. I say fortunate because this is what we do everyday so it was humbling to partner with the wonderful Michele who organised the whole event. Michelle has a deep connection to her community in which she follows up with the schools future developmental needs, organises soccer tournaments for the neighborhood children, etc so her children can grow up in a safe, and clean environment. The state of the bathrooms was heartbreaking and our team worked from 9am-3pm to restore them to mint condition. This project is close to our hearts and we will keep in touch to ensure the toilets remain clean.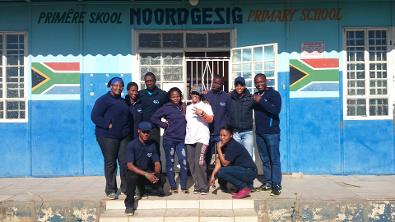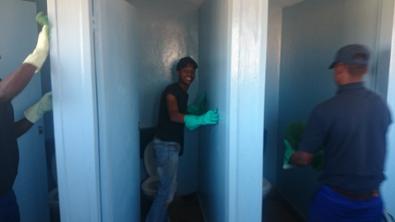 9 Darnoc Avenue, Bordeaux, Randburg
011 886 1583
082 866 1660
Info@wecleanitall.co.za
© Copyright 2019 wecleanitall.co.za